your org's health depends on you.
The world has changed. Leaders need more support to lead in this new paradigm.
Great leaders know that taking time to prioritize your well-being is vital not only to your own sense of purpose and vision, but to your company's overall long-term health. But you cannot serve from an empty cup. Get the tools you need to meet the challenges of modern leadership in in this four-day accelerated learning event that combines the proven technique of Co-Active Executive Coaching with dynamic biofeedback from human-horse interactions.
a business trip about you:
Wellness
A unique program combining a mix of Co-Active Coaching, conscious leadership sessions, equine-facilitated learning, yoga and more provide a 'real time' learning experience, teaching skills which can be difficult to acquire with more traditional methods.
Community
Embark on a supportive journey of self-discovery with an intimate group of like-minded professionals, guided by trained facilitators, in a non-judgmental, results-oriented space.
Growth
Release the patterns that hold you back and tap into the transformational breakthroughs needed to reach your full leadership potential.
four days to recharge & recenter.
Reignite your passion and purpose at the upscale Blisswood Bed & Breakfast Ranch:
Scenic views on 350-acre lakeside ranch 

2 conscious leadership sessions per day

What's Mine & What's Yours? Become more self-aware of the energy you're bringing to your teams (plus meet the horses!)

Horse safety demonstration 

Equine-experiential learning exercises for each session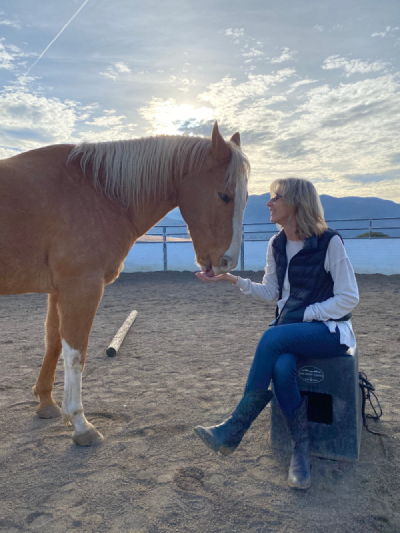 A groundbreaking approach to growth
reserve now
Prioritize the health of your organization by prioritizing YOU, with a retreat built around practices that create accelerated, long-lasting transformation.
When humans share space and connect with horses, something remarkable happens: our nervous system regulates to theirs. Equine-Facilitated Learning helps to promote a shift in our consciousness to a more socio-sensual space as we allow the horses to act as mirrors. With this unique experience, we get a glimpse of what is unconscious within ourselves, guiding us to a place of true aligned and gentle leadership.
You'll discover: 
Unconscious beliefs and biases holding you back

Gentler yet more effective communication skills

Boundary-setting that creates connection vs disconnection

Better listening skills

A clear pathway to growth, even in the face of uncertainty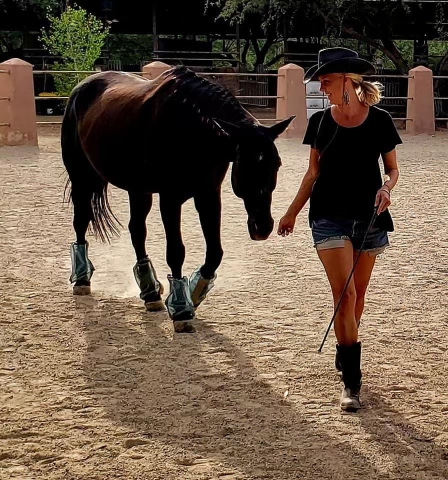 Exclusive CLC member-only price
$3900