This is Why Some Businesses Don't Have Black Friday Sales
Something to consider heading into the holiday season…
Do you know why famed luxury camera company Leica rarely has sales discounts? Because they don't have to. While other brands gear up for steep discounts on last year's models, Leica's Black Friday sales promise 10% off on binoculars and a few, highly limited giveaways with purchase. That's it.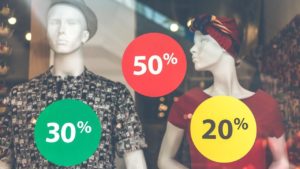 Life Without Doorbuster Sales
Leica's business model and branding have always been about appealing to photographers who want pro-level equipment. Owning a Leica communicates something that in-the-know novices and pro photographers covet alike, and for those who can afford to drop $10k in one sitting, they can have a piece of pro gear that communicates something no Canon or Fuji can compete with: elite status. The secret is not just that Leica delivers an exceptional product — though they most certainly do — it's that every part of the buying experience from the store to the packaging to the marketing of the business is dedicated to the craft of creating the best photography in the world. It's their North Star (more on that later). Scroll through their Instagram and you'll see a feed filled with the stories of crisp, creative, and beautiful shots from photographers who have used a Leica to capture the moment.
When Discounts Backfire
In Leica's case, having a discount would only dilute the elite exclusivity, high-end quality, and professionalism their brand promises. In fact, when brands who don't typically offer sales begin promoting big discounts, it can communicate trouble within the business.
When boutique-like retail giant Anthropologie began running discount promotions after years of never offering more than a small birthday sale to "Anthro Members," it didn't do wonders for their brand. To non-Anthro shoppers, their prices were too high, but to loyal customers, their prices communicated something they were willing to pay for: limited access and quantity. The possibility of running into someone wearing the same well-made and unique dress goes down as the cost goes up, and to regular Anthro customers, this was part of the allure of their limited-run garments.
After a few seasons of missing the mark on shifting style trends however, Anthro turned to sales to lure people back. To their base, unfortunately, sales spelled desperation. What other reason could there be for a company who never offered discounts to go down this road? It didn't go unnoticed by press, either. Headlines like "People Will Only Pay So Much for Anthropologie's Flowy, Boho Dresses" and "The Harsh Reality for Anthropologie: It's Still Selling the Wrong Clothes" ran tarnish into Anthropologie's previously shining reputation as a destination for the fashionable woman with discernible, if a bit quirky taste. For Anthro, discounts communicated uncertainty, not opportunity.
So then, how do you know as a brand or marketer whether you should offer a discount? It all comes down to two things:
Your brand's North Star and your customers' values.
If you're enrolled in MTO EDU's Digital Marketing Membership Program, you already know that these two items are the crux of every winning marketing strategy. It's not pure luck that brands like Leica have built a company where customers are comfortable dropping thousands of dollars in one transaction; it's a well-focused, targeted branding and marketing strategy. They understand exactly what drives their customers into their stores as much as they know what doesn't, and they stick to it. Why chase the handful of one-time customers who will spend $200 during a discount when it could turn off the loyal one who would spend $20k each time they visit?
Anthropologie obviously didn't lose their market solely because they offered a sale, but it didn't help. When they lost sight of their brand's North Star focus and their customers' values, the brand suffered and their customers went elsewhere.
In the 11th hour, as you're gearing up this week for Black Friday, Small Biz Saturday, and Cyber Monday, check your campaigns and ask yourself: can I find my North Star and am I satisfying my customers' values? If you don't know the answers, now is the very last minute for you to find out.